Introduction: Why Become a Freelancer in Digital Marketing and How the Industry is changing?
The digital marketing industry is changing and it is becoming more competitive. With the rise of freelance platforms like Upwork, people are increasingly becoming freelancers and can now find work from anywhere in the world. The freelance industry is growing rapidly and this is just the beginning.
Digital Marketing Freelancing is a great way for people to earn money and to have flexibility in their work schedule.
Digital Marketing Freelancing is attractive because it offers a lot of benefits that an employer cannot provide such as:
Flexibility
Work from home
Set your own hours
Choose your own projects
Earn money from anywhere in the world
What are the Skills Required for Becoming a Successful Freelancer?
Freelancing is a great way to make money and gain experience. But it takes more than just a willingness to work hard. It also requires skills, knowledge and commitment.
The skills required for freelancing are varied and depend on the type of freelance work you want to do. The most common skills in freelance digital marketing are SEO, SEM, content creation, web design and programming.
How to Find Work as a Digital Marketing Freelancer?
Digital Marketing Freelancing is a lucrative and rewarding career. It provides you with the freedom to work from anywhere, set your own hours, and choose what projects you want to work on. However, this also means that you have to be more proactive in your search for new jobs. There are many ways to find freelance jobs but these are some of the most effective methods.
Searching on job boards: Job boards are one of the easiest ways to find freelancing gigs online. These websites provide a wide range of opportunities in various industries so it's easy to find something that suits you.
Freelance job sites: Websites like Upwork, Elance, and Guru provide listings for freelance positions in various fields including marketing, design, writing, and web development among others.
What is the Average Salary of a Digital Marketing Freelancer?
The average salary of a digital marketing freelancer varies depending on the skills they possess, experience and location. For instance, a freelancer with more than five years of experience in the field earns an average of $75 per hour.
Freelancing has become a popular way for Digital Marketing professionals to earn money online. This is because it gives them the opportunity to work from home or anywhere else for that matter. They also have the freedom to choose their own working hours and clients.
The average salary of a digital marketing freelancer is $50,000.
This salary is different from a full-time digital marketing job. It's more like an independent contractor who gets paid per project or task.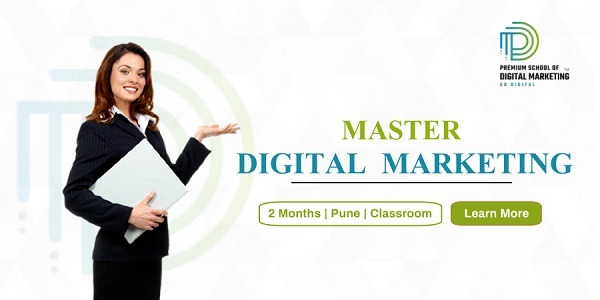 For freelance online marketing professionals, we recommend the following tools:
Grammarly – Grammarly is a grammar checking and proofreading tool. It is a web-based application that checks for grammatical errors in written text, and can also point out other writing problems such as wordy sentences or repetitive words.
The Grammarly desktop app, which is available for Microsoft Office, Google Docs, and Apple Pages, has additional editing features that the online version does not have.
The Grammarly mobile app lets people correct their texts on the go. It also offers different types of language-learning tools to help people improve their vocabulary and grammar skills.
Optinmonster – Optinmonster is a user-friendly email marketing tool that helps you generate more leads and make more sales. It has a drag-and-drop editor, easy to use templates, and many integrations with popular CRMs.
It has a drag-and-drop editor, easy to use templates, and many integrations with popular CRM systems. You can also create custom fields for your forms to collect the information you need to know about your subscribers.
MailChimp – MailChimp was founded in 2001 by Ben Chestnut and Dan Kurzius in their apartment in Atlanta, Georgia. MailChimp is a marketing automation platform that integrates with many different software and tools. The company has grown rapidly since then to offer a wide range of products like design, send, and track emails. for small businesses and large enterprises alike.
Google G-Suite – Google G-Suite is a suite of office applications that includes Gmail, Docs, Sheets and Slides. It was launched in April 2016 by Google with the intention to provide users with a fully integrated set of cloud-based tools which can be accessed from anywhere on any device. Google's goal for this suite is to help people work more efficiently and collaboratively from anywhere on any device. Digital marketing freelancer can use Google G-Suite for online document editing and storage, video meetings, and much more.
SEMRUSH – SEMRUSH is that one tool which can give you all the necessary information about what is being searched in different regions of the world, on any topic.
SEMRUSH helps in three main areas – competitive intelligence, content marketing, and keyword research. The tool aggregates results from search engines by analyzing billions of pages of web data to map out search trends across different regions and languages.
It has quickly become the most used competitive intelligence and marketing intelligence tool for digital marketers. Using of SEMRUSH you can track your rankings, spy on your competitors, optimize your SEO and PPC campaigns, monitor the performance of your social media accounts
Besides the paid tools, you should also learn how to use the following free tools:
Bing Webmaster tools
Google Analytics
Google Search Console
Conclusion: How to Succeed as a Digital Marketing Freelance Worker
Freelance work has been around for a long time. But it is only in recent years that it has taken on a new dimension with the advent of digital marketing. Digital marketing freelancers are one of the most sought-after professionals in the industry today.
As a Digital Marketing freelance worker, you have the freedom to choose your own projects and clients. You can take on as many or as few projects as you want, and you can work from anywhere in the world. You also get to choose what kind of work you want to do and how much time you want to spend doing it each day.